Updated on 2011.01.10
Heisei 23 year old Karuta takeover competition
At the Asakusa Shrine office on January 7, 2011, the Hyakunin Karuta Removal Competition was held.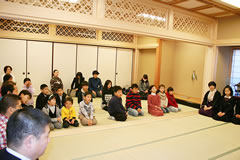 This is also the regular Hyakunin Curtain Karuta Removal Competition. Elementary school children gathered.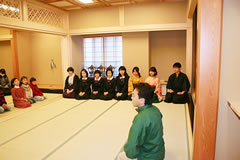 Everyone in Hyakugo Junior High School attached to Hakuogo High School participated in help.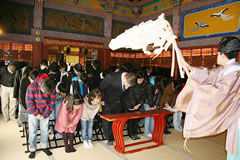 First of all, "Report festival". Excuse Karuta and Hyakunin Kan to use at the shrine and report it to God.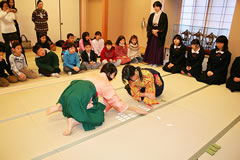 First of all, everyone in junior high school students demonstrates the competition karuta. I did it in the Japanese-style room of the company office. Tatami matches well with Hyakuninju.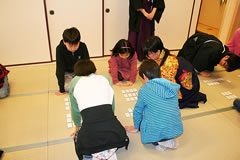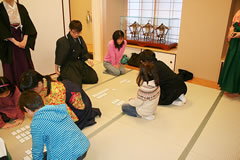 After this, children divide into groups and actually participate in Hyakuninbutsu. The writer is a junior high school student. It was quite exciting.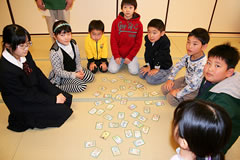 A small child did a round kick. Junior high school students who are supposed to follow up seriously serve elementary school students.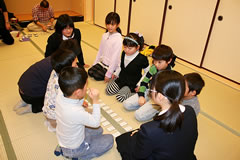 Small children also challenge Hyakuninbuten by reducing the number of bills.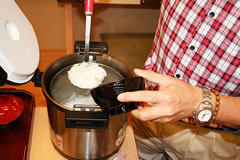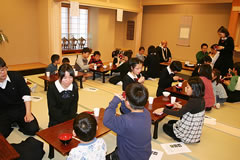 The end is Night Growth of Yuzuyasu. There seems to be some children who participate for this purpose. Rice of porridge also contains rice taken at Asakusa Shrine.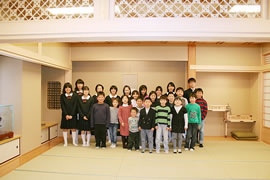 I hope everyone's year will be healthy and fruitful.