Updated on 2010.10.30
Heisei diary in 2010
October 9 rice harvesting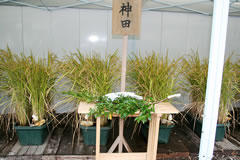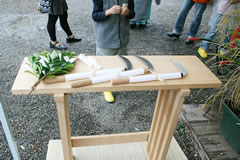 October 9 rice came finally arrived.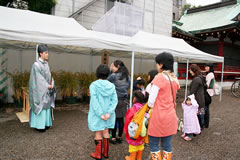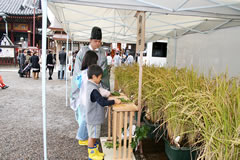 Unfortunately it was rice crop in the rainy season. The tent was set up, and the participants were wearing kappa at the harvesting reporting festival. We thank God for harvest and pray to God to finish harvesting safely without hurting.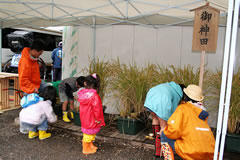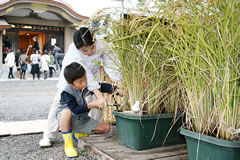 Follow adults and cut rice together. Adults are not used to it, so everyone treats themselves a bit and treats scythe.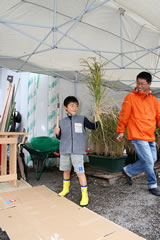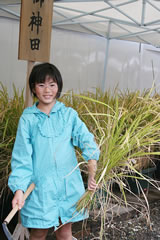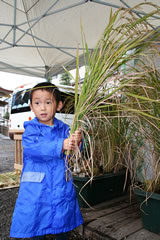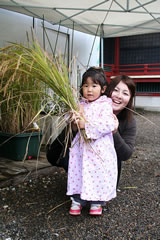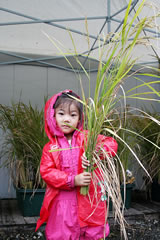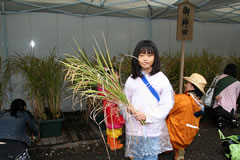 Hold the harvested rice, "Yes, pose! "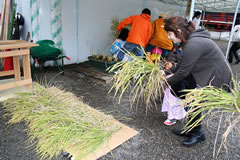 It seems like we could have harvested a lot, but if you separate the leaves from fruit, the rice is a little.
We bring every rice that we took home with us, and the rest will be dedicated to the Shinto priest at the Shin festival.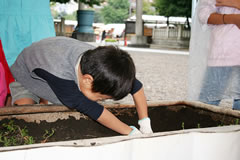 <Extra>
The potato I planted was neither beautiful nor sharp, neither digged nor digged. It seems I missed the harvest time completely.
Next year we will also plant sweet potatoes.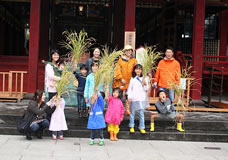 I have finished rice harvest safely without accidents. Thank you for your hard work.
September 6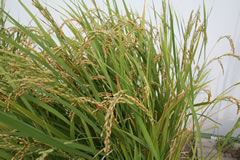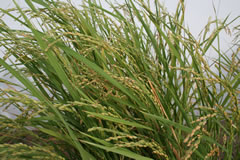 Rice does not rise to the heat of abnormal weather, rice is being brought up.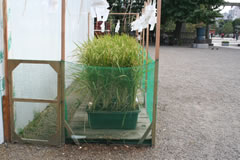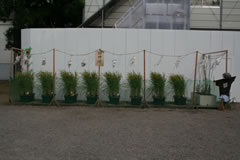 Rice is healthy, but with too much heat the water is gone soon, and when noticed, medaka is frowning in a small puddle. I have water in the morning and evening, but maybe some fertilizer.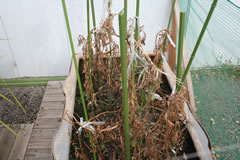 <Extra>
Potatoes are dying for some reason. I have water.
I have the courage to dig up what the inside of the earth is like.
August 26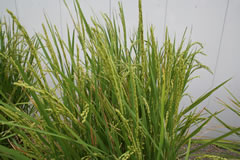 Eros are coming out one after another. It is hard to understand if it is a picture, but white flowers are also blooming.

This is already real, the tip has come down. It began to rice.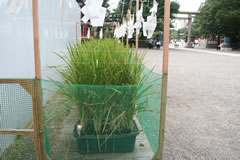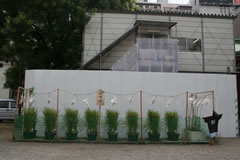 After putting in water, Boafra was still inevitable, so we released the captured medaka. However, as this water dries up in this heat, it is already a premonition of annihilation.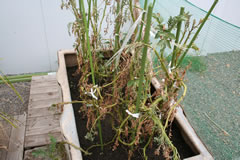 <Extra>
The potatoes are dying. I am giving water, but I feel like I've got totally. "Potato is also a heat stroke?" I was told, but that would be impossible.
August 15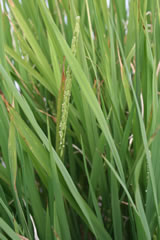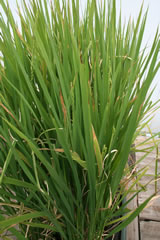 ERI came out! I was worried that draining was delayed, but I am relieved with this.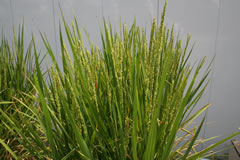 Many birds appeared after 2 or 3 days.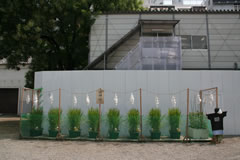 Permanent calendar street. It is likely to be able to harvest this year.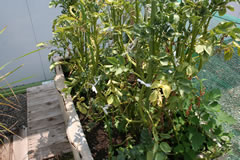 <Extra>
Potatoes looked something like this.
Nobody knows what is going on inside the earth.
Creating a scarecrow on August 1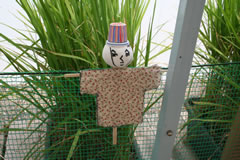 Since the ear will soon be a haze, I will make the Scarecrow. I will make it by children participating. Above is a sample. It says "Fumogokukoshi". It seems that it is a girls version of "Hajime to To".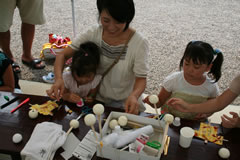 The scarecrow 's head was made from paper clay and painted varnish. I will draw a face freely with an oil pen. For some reason Anpanman 's face. I cut rags and made clothes and attached it to disposable chopsticks. I also attach a hat to my head.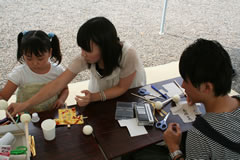 I write my name and wish in clothes. "May you have lots of rice"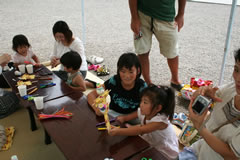 In order to create an atmosphere, I built a tent in front of Kanda and made a scarecrow in it, but it was still hot indeed. Next year I will carve in my heart to do it in the building.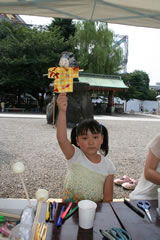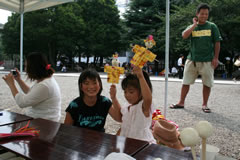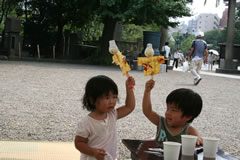 done! !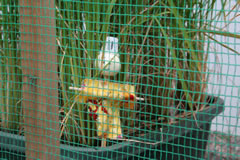 I had the scarecrow that the children made, in the rice paddy.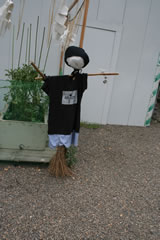 I also made a big scarecrow.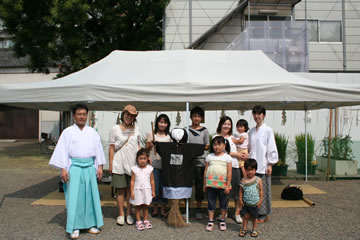 A group photo with the Scarecrow.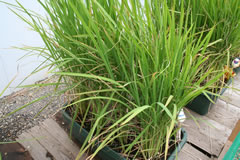 It took 5 days since draining, so I poured water. It is hard to understand, but there is water in it. There is a Scarecrow.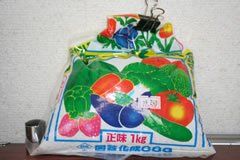 We grab the remaining fertilizer last year and spread to each planter. The amount and timing are appropriate.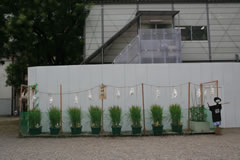 There is water but medaka is not put in it. You can put away Boophra. What if you make scarecrows and do not have rice with this?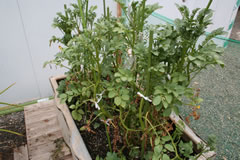 <Extra>
We spread the fertilizer also in potatoes. It is continuing with the heat, and it is somewhat sweet.
July 26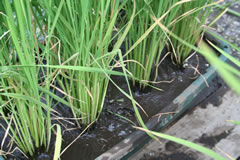 It is drainage. It seems to be a procedure for taking in air into the soil and tightening the roots firmly. In the scorching sun, we drained after we captured the medaka. Actually, in mid-July it is time to drain water, but I was careless.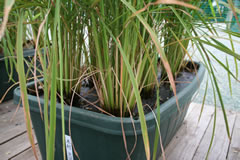 It seems that the whole rice seems to have withered somehow because nutrition is done to the roots. From now on, the roots are firmly tightened, and spikes will come to light.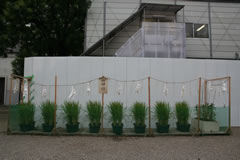 The time of the draining has been deviated considerably but is it okay? I hope it will be in time.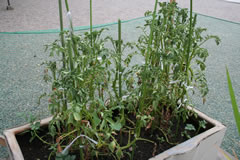 <Extra>
I support the post in a potato. I give water every day, but it is slightly dying. It is a subtle place whether nutrition is said to root or whether it is jealous due to heat. Flowers do not bloom.
July 12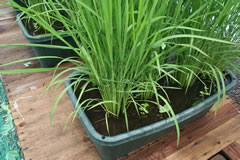 The stock has grown considerably thick.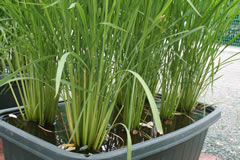 The thin seedlings are becoming thicker firmly.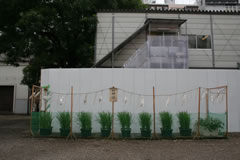 The green is thick and it grows thick. Please compare with weak seedlings just planting rice.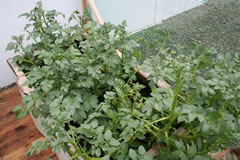 <Extra>
This is also growing thick. I should not stand this upright.
June 25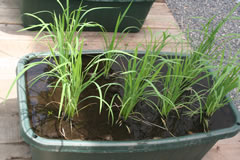 It has grown quite a lot. The height is over 30 cm.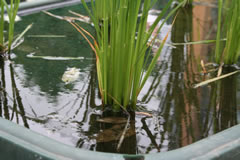 Tillers started and the stock became thick.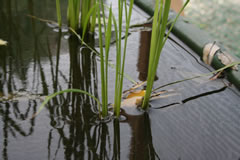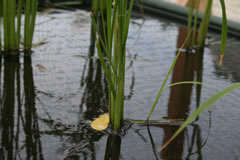 Among them, there are still weak stocks, but most of the stocks are getting thick and steady.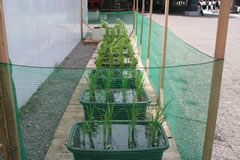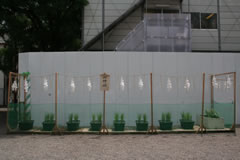 Like a lie like the weak feeling of the beginning, it is dark green and there is momentum. I am fine with the blessing of plenty of rainy season and summer sunshine.
By the way, it is not reflected in the picture, but medaka is also fine. Although the number is decreasing a little, I am swimming in fine spirits.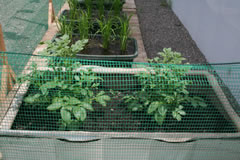 <Extra>
Potatoes grew quite a bit. Unlike sweet potatoes, cranes do not grow.
It seems that it is at the time of harvest when the flower bloomed and the flower withered.
June 15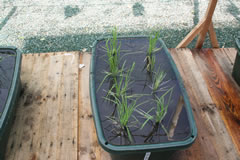 The weak seedlings have gathered steadily. I've also stood firmly the fallen seedlings.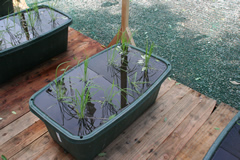 Some seedlings still tilted and immersed in water, but the condition is getting better.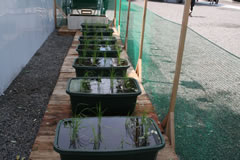 Is it about 20 centimeters or so?
Medaka is also fine.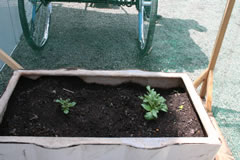 <Extra>
The potato buds came. I think it is getting bigger quickly. Potatoes are strong.
June 8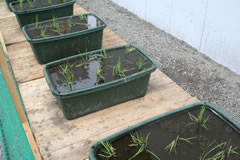 The height of the seedlings is about 15 cm from the surface of the water. It has hardly changed from the time of planting rice.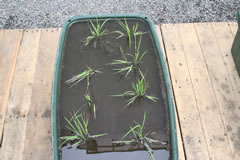 Because there are pretty collapsed seedlings, I have raised it by hand, but I feel somehow not feeling energetic. I wonder if it was like this in the past year?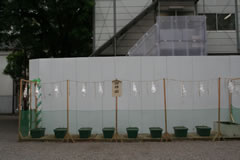 When asked to the farmer's person, "It will grow stronger momentum after a while." I would like to do my best.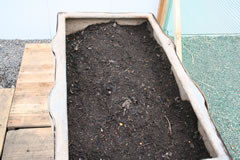 <Extra>
The potato has not germinated yet. I am very worried about whether it is properly done.
May 30 rice planting
We planted rice plants with seedlings from farmers.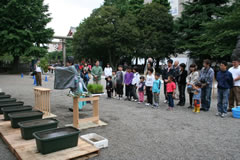 It is a rice planting report festival in the sunny day in exchange for last year.
It was nice to be sunny.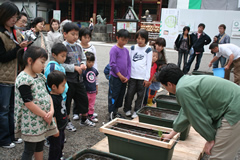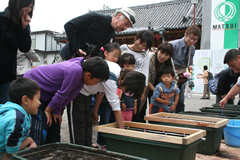 Explanation of how to plant before planting. Everyone listens seriously. We will plant seedlings according to the markings of the cord stretched over the wooden frame.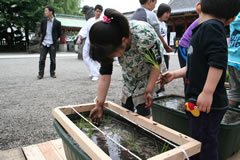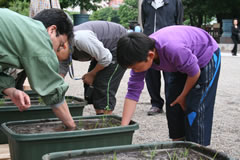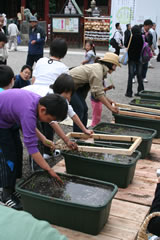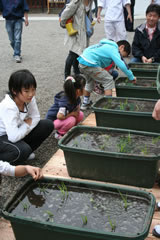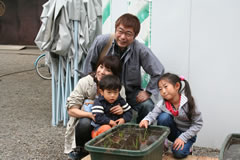 It seems that adults enjoyed it with children who participated for the first time.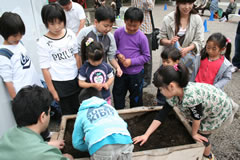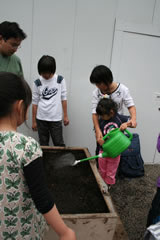 <Extra>
After rice planting, we make vegetables which is annual convention. This year I will challenge potatoes.
I tried planting the potatoes that bud had come out. The incision is covered with ash. Many potatoes are planned to be harvested in autumn. I planted it properly, but will it grow safely?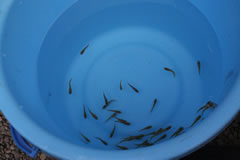 Medaka was also released. Some of these will become fertilizer, but it is Booster measures.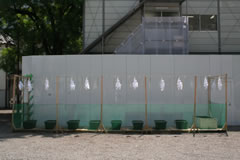 As seedlings are still hyeolohyeolo, I hope rice can be taken safely.
Seed breeding
In order to make rice from Asakusa Shrine, we decided to grow rice seeds we picked last year and grow seedlings.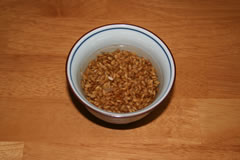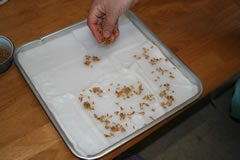 Put absorbent cotton on the tray and spread the seeds there. Then keep the cotton wool constantly wet.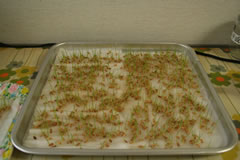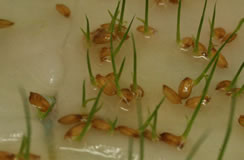 Buds came out in 2 to 3 days.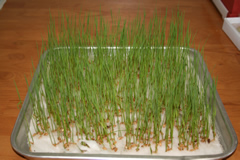 Although the equivalent sprouts grew in about two weeks, in fact it turned out that they had to be raised on earth from the beginning. In a panic, I planted it in a soil planter.
Actually, I'd like to spray liquid fertilizer at this time, but I did not buy it.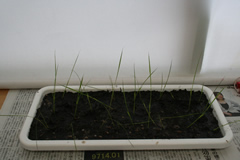 On the day of rice planting, planted seedlings are rarely grown. We gave up and deliberately decided to plant rice with seedlings from farmers.
After all the seed rice has become useless, but well this is also a good experience.
Anyway, who is the first thing to mention cotton wool? It is me.