Updated 2017.12.08
Heisei diary in Heisei 29
October 14 rice reaping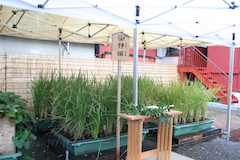 Today is rice reaping, but unfortunately from the morning rain.
I have a tent built.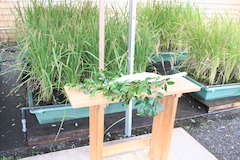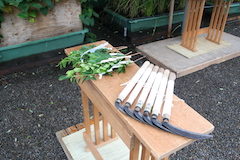 We will do rice cultivation festival before harvesting rice.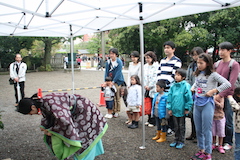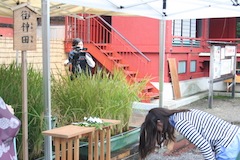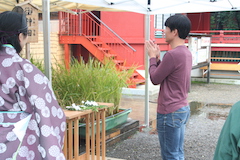 I thank God for a fruit and pray to God for harvesting without hurting.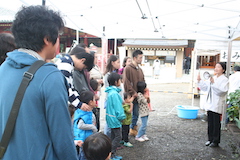 First, I will explain how to cut rice. Adults are nervous because children use a sickle knife.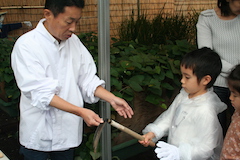 Receiving sickles one by one is about to finally cut rice.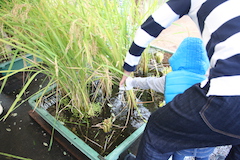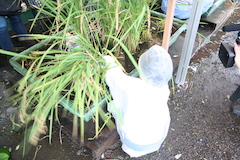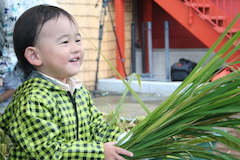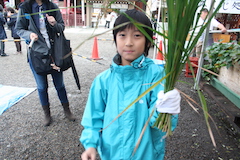 Next is digging potato.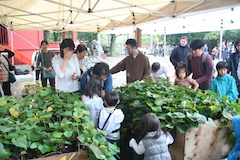 Since rice was not so good, I was worried but the potatoes were rather better than usual.
I pulled a crane and some potatoes appeared, so the children are delighted.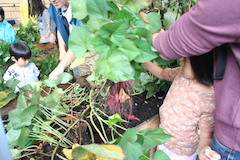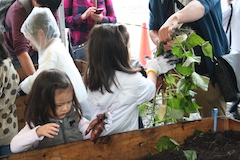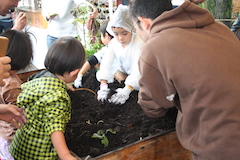 After taking all of the crane, there is no remaining potato digging in the soil.
Children may be more fun than harvesting.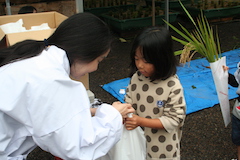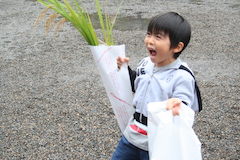 At the end you have a souvenir and it is over. We brought harvested rice and sweet potato back home.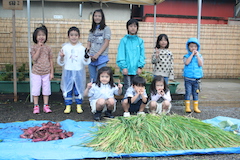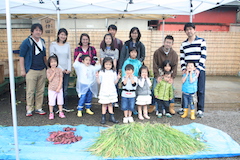 The harvested rice is dedicated to God at the New Festival and is used for Nanjisu porridge which is served as lunch at the Hyakuninjinaru Karuta removal meeting on January 7.
Everyone, I got tired.
October 12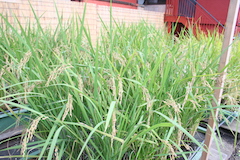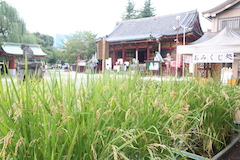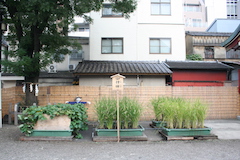 Fruitful autumn is celebrating, rice cultivation is carried out smoothly.
The weather continued irregular this year, I thought what would happen, but something came. However, it seems that bad rice is unfortunately worse than usual.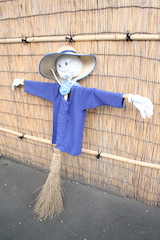 As it is cutting rice soon, I removed the fence and net that covered Kanda and removed the Scarecrow.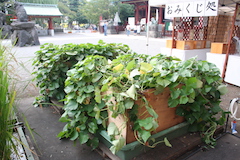 Vine of sweet potato is all you can grow. I hope it is safe and that potatoes are made.
September 12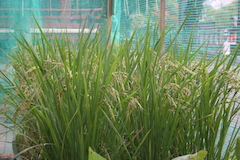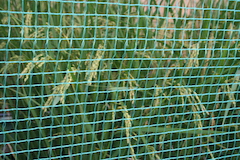 I was worried about the shortage of sunshine, but the rice planted well.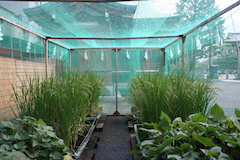 It seems that rice can be safely harvested this year.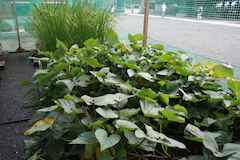 Sweet potato is fine as well.
August 23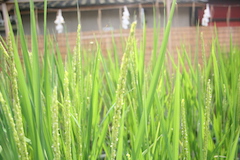 My ears have gone out. I made a fertilizer in a panic.
August 17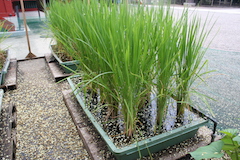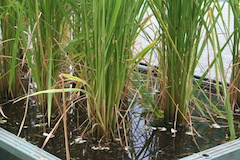 It was planned to drain from the rainy season, but it rained everyday after the rainy season has finished and I have not been able to dry the soil until today.
Since it can not be helped, this year it is not likely to be draining like this. How are farmers doing? It is useless unless the shares got thicker a little more.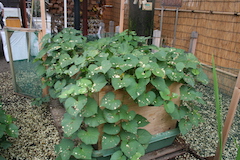 All you can do is sweet potatoes.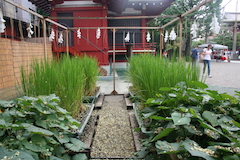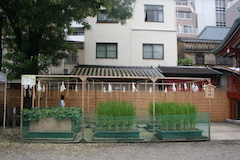 Although it is said that there is insufficient sunshine, I have a premonition that this Kaneda is likely to be affected as well. I hope mold does not occur.
July 28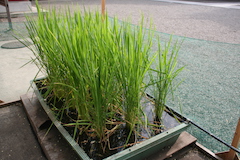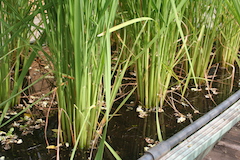 About 10 days after the hail fell, the rice which had fallen completely recovered. Plants are amazing.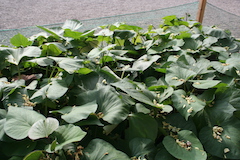 Sweet potato is completely restored.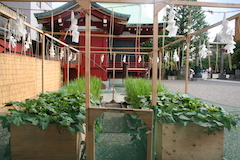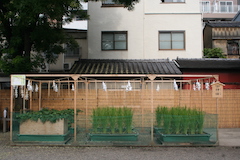 When the rainy season opens, do drainage to dry the soil.
July 19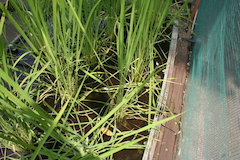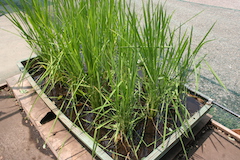 The hail which fell the other day, the rice plant partially collapsed.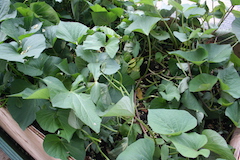 Sweet potatoes have also broken vines.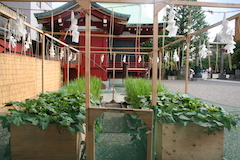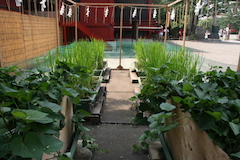 I hope that you will grow safely.
July 11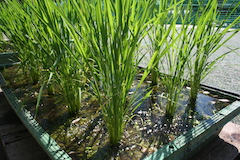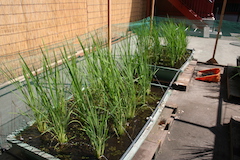 I was getting bigger with the momentum in the gap where I took a little look. I was surprised.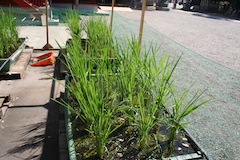 The color is also getting darker.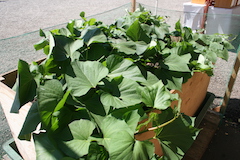 Sweet potatoes are getting out of hands.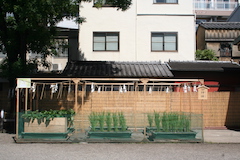 I'd like to drain the water soon, but since I talk about rainy season now, I will wait until the rainy season. But it does not rain.
June 22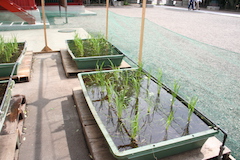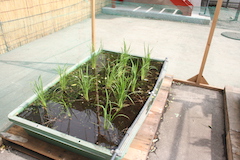 Some seedlings have grown in stocks. Did it start tilling? I feel that growth is faster than usual.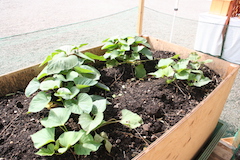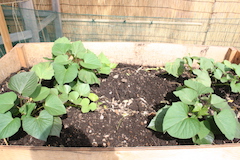 As sweet potatoes have also grown, we planted elongated vines in the soil. The root extends from the vine, and potatoes can be made there.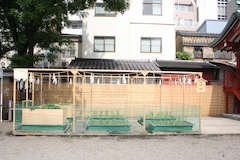 I hope to successfully harvest.
June 15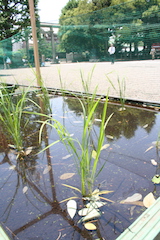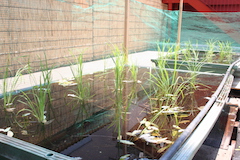 It is much taller than when rice planting. It seems to be going well.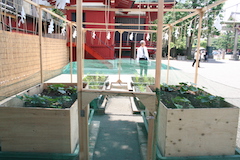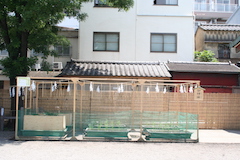 Suddenly I noticed the rice crop in Asakusa Shrine for the first time this year in 10 years. If I think about it, it has come a long way.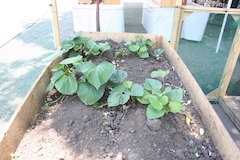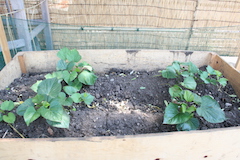 <Extra>
The wilted sweet potato quickly became healthy. It is strong.
May 28 rice planting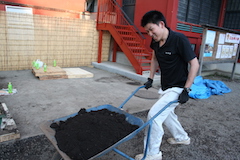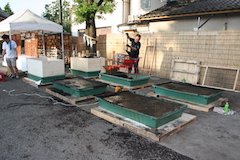 Making clay from the previous day for rice planting. After drying the soil used last year, I will make it finer over the old. After putting it in the planter, put water and leave it overnight.
It is quite hard work.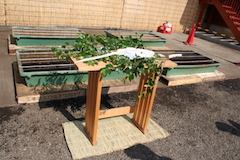 It was a fine day and a pleasant day on that day. It is more than a great rice planting day.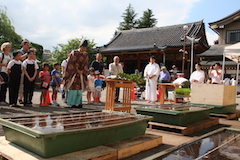 Fifteen children gathered.
First of all, the rice planting announcement festival. I will give God a rice-planting proposal and pray for a safe harvest. I asked the representative 's children to visit Tamakusa.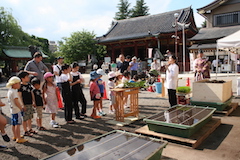 Next, how to plant rice.
Place seedlings with seedlings holding hands in straight soil to fill up the wrist.
Everyone was a bit tricky, so I could hardly put my hands deep into the mud.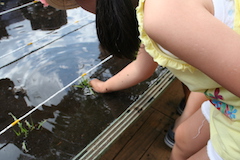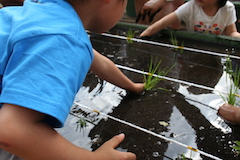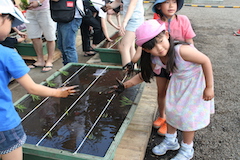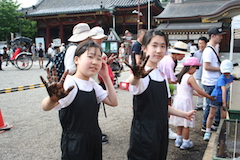 Everyone seems to be having fun when you get used to it.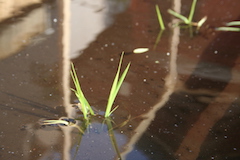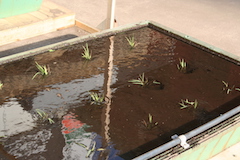 This seedling, which is several centimeters from the surface of the water, is about to reach the height of the child beyond the height of the child in autumn and the ear will be fruited.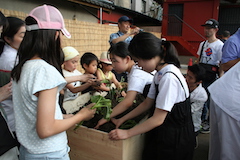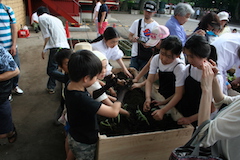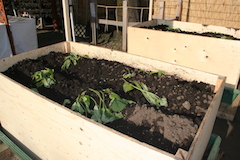 <Extra>
I planted sweet potatoes.
I harvest it in the fall harvest time.
It is wilted considerably every year.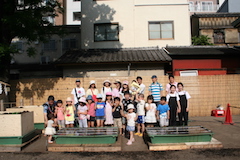 At the end everyone gathers photographs.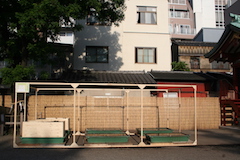 I hope the rice will succeed safely.